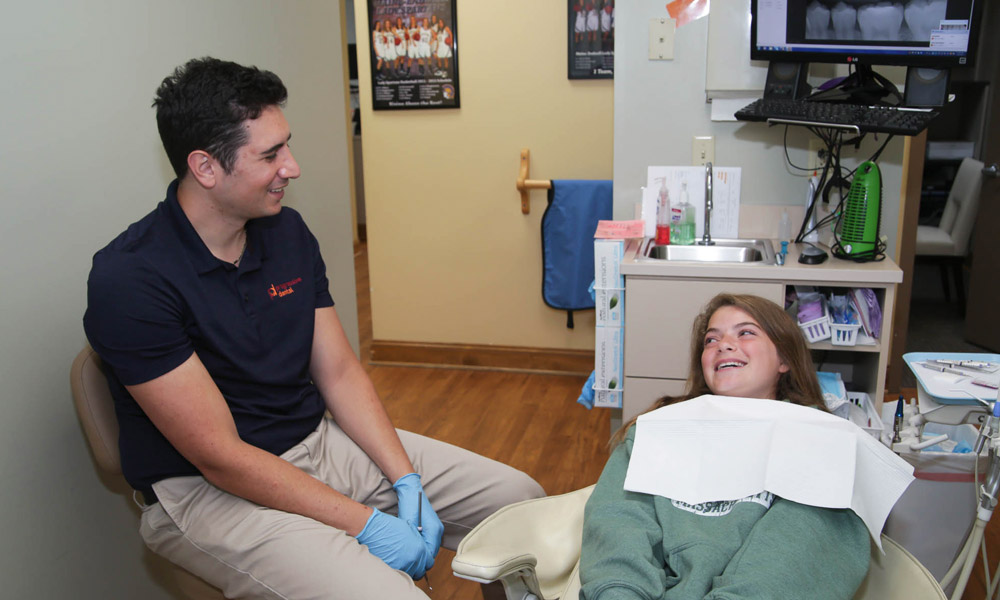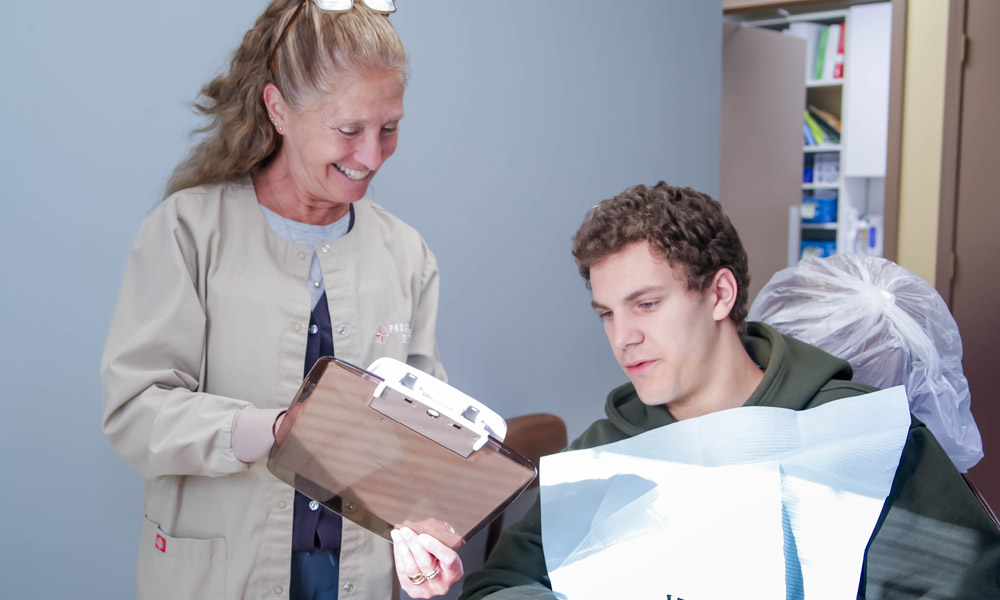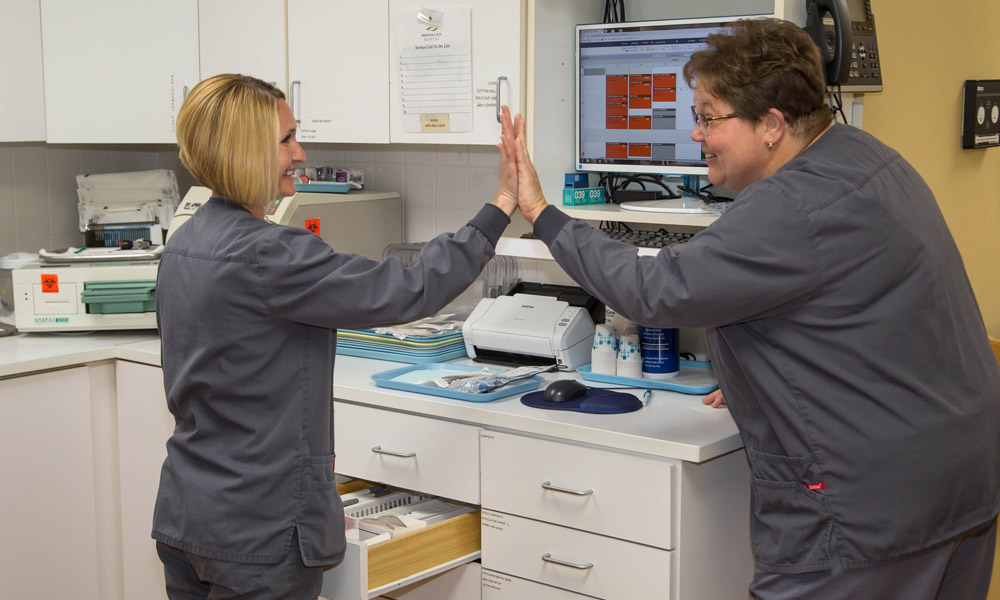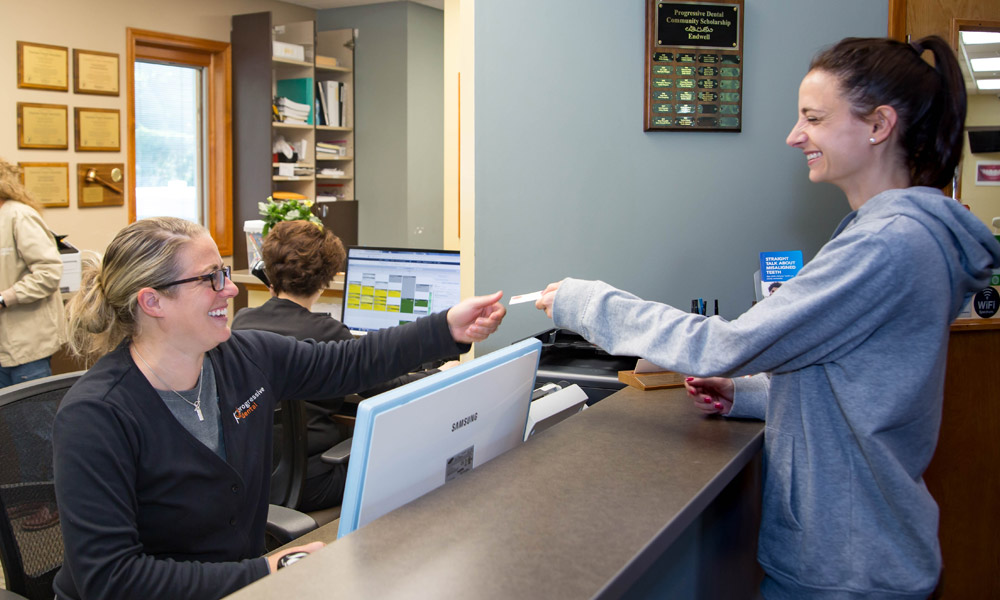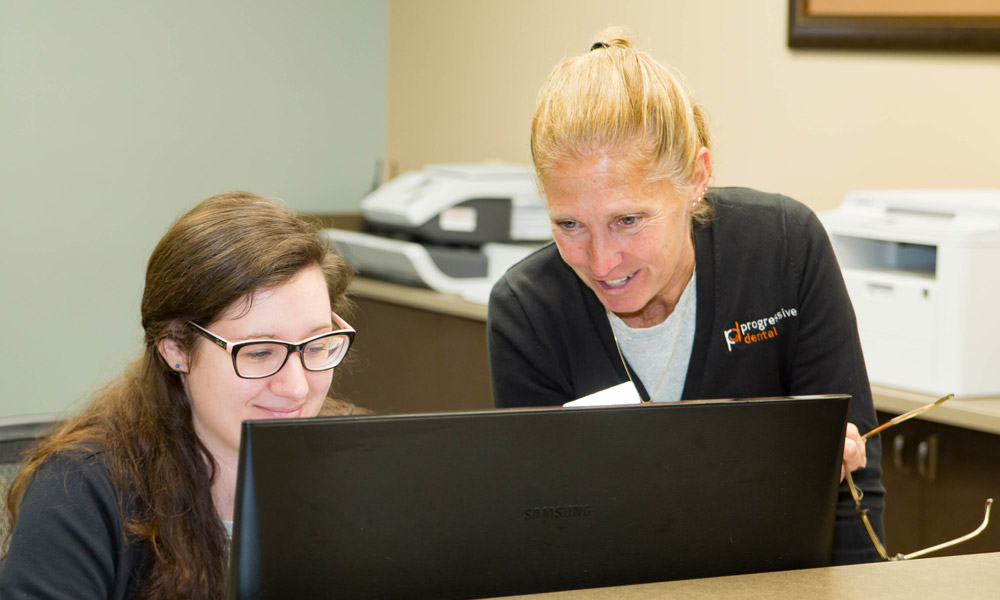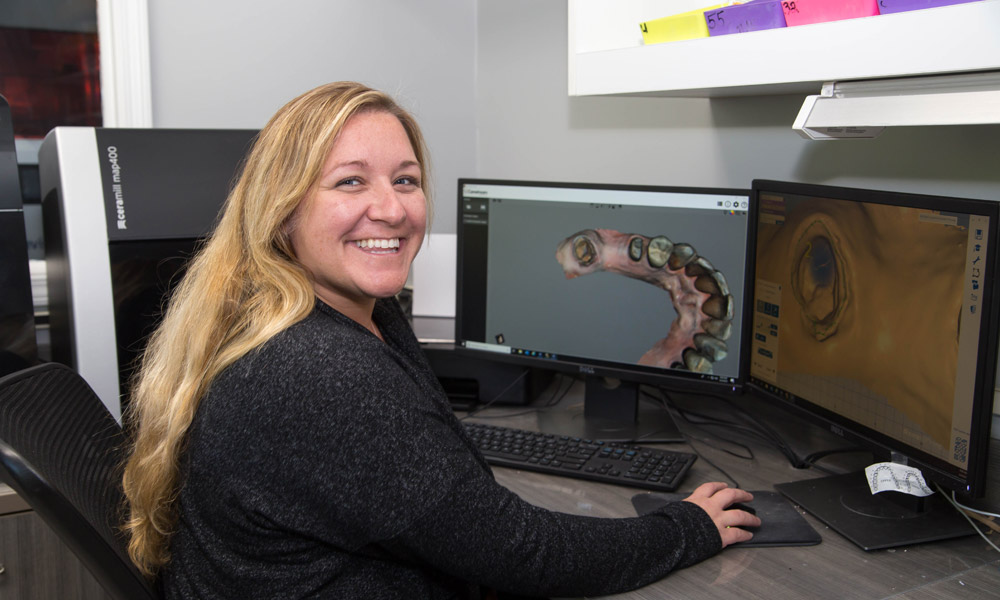 Non-Discrimination Statement & Policy
In order to provide equal employment and advancement opportunities to all individuals, employment decisions at Progressive Dental, PLLC, will be based on merit, qualifications, and abilities. Progressive Dental, PLLC, does not discriminate in employment opportunities or practices on the basis of race, color, religion, sex, national origin, age, or any other characteristic protected by law.
Progressive Dental, PLLC, will make reasonable accommodations for qualified individuals with known disabilities unless doing so would result in an undue hardship. This policy governs all aspects of employment, including selection, job assignment, compensation, discipline, termination and access to benefits and training.
Any employees with questions or concerns about any type of discrimination in the workplace are encouraged to bring these issues to the attention of their immediate supervisor. Employees can raise concerns and make reports without fear of reprisal. Anyone found to be engaging in any type of unlawful discrimination will be subject to disciplinary action, up to and including termination of employment.
Staff Benefits
Eligible employees at Progressive Dental, PLLC are provided a wide range of benefits. A number of the programs (such as Social Security, workers' compensation, state disability, and unemployment insurance) cover all employees in the manner prescribed by law. Benefits eligibility is dependent upon a variety of factors. The following benefit programs are available to eligible employees:
Personal and family dental
Continuing Education Expense

"Wanted to thank all my friends"

Wanted to thank all my friends at Progressive for the awesome summer internship. I learned so much and made some great friends! I hope to continue my studies in college, I didn't move too far away, so I hope to visit soon. Thanks especially to Mike and Mary Beth!
"Thank You for this opportunity"

I wanted to thank Dr. Spera and the entire staff at Progressive Dental for providing me with the amazing opportunity of working as an intern this year. I have learned so much from shadowing, assisting, and working in your office. The hands on experience I have gained was more than I ever expected to be doing as an undergraduate student, and it has confirmed that dentistry is the field I want to go into.

Your staff was so warm and welcoming from the first day, and I enjoyed every second of my internship throughout this year. I have learned so much about everything from the procedures themselves to how a successful dental office is run. It was inspiring watching you and the other doctors treat the patients, and it made me excited for the day I will be on the other side of the chair doing the procedures myself. Thank you so much for this opportunity, and I will keep everyone posted on my applications when I start hearing back from dental schools next year!
"Thank you for an amazing internship experience"

I wanted to thank you, the dental assistants, the doctors, and the rest of the staff for an amazing internship experience this semester. Especially Jenny, Laura, April, Kristen, and Kendra who let me follow them around like a shadow and taught me so much Back in high school when I won the Progressive Dental Community Scholarship, I never imagined that I would come back 3 years later to do an internship here and get to know the staff. Since the start of college, this office and its commitment to giving back to the community helped me in my education, and I wanted to thank you for all that you have done. The scholarship helped pay for college and this internship has reaffirmed my decision to go into dentistry. Keep doing what you do, you're such an amazing bunch! Thank you again for such an amazing internship. I'm going to miss my 10 hours a week in Endwell.
Thank you
"Thank you to everyone at the office"

Dr. Spera and Dr. Blanchard–wanted to give an office thank you to everyone at the office. I've just been accepted into a graduate program to study dentistry and believe my experience at Progressive taught me so much about caring for the people we serve. Thanks again!
Make your smile a priority today